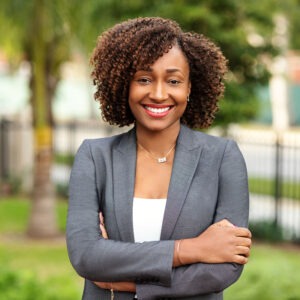 Dr. Sandra Williams is CEO of Q-Q Research Consultants, the only minority and woman-owned research and evaluation firm in South Florida. Dr. Williams received her master's degree in Developmental Psychology from Columbia University and her doctorate in Developmental Psychology from Florida International University.
She serves as the Lead Evaluator on a number of federally funded programs and has expertise in conducting random assignment and quasi-experimental design program evaluation studies. She has monitored and evaluated over 100 projects in which she provided monitoring reports and coaching to bring about program improvement. She has extensive experience in quantitative research procedures and methodology and is skilled in various statistical analyses including ANOVA, regression, longitudinal analyses, factor analysis, structural equation modeling, mixture modeling, and other complex multivariate statistical methods.
She also has great experience analyzing data using various software packages such as SPSS, STATA, AMOS, and Mplus. She has worked in a number of settings including clinical, public, and academia.