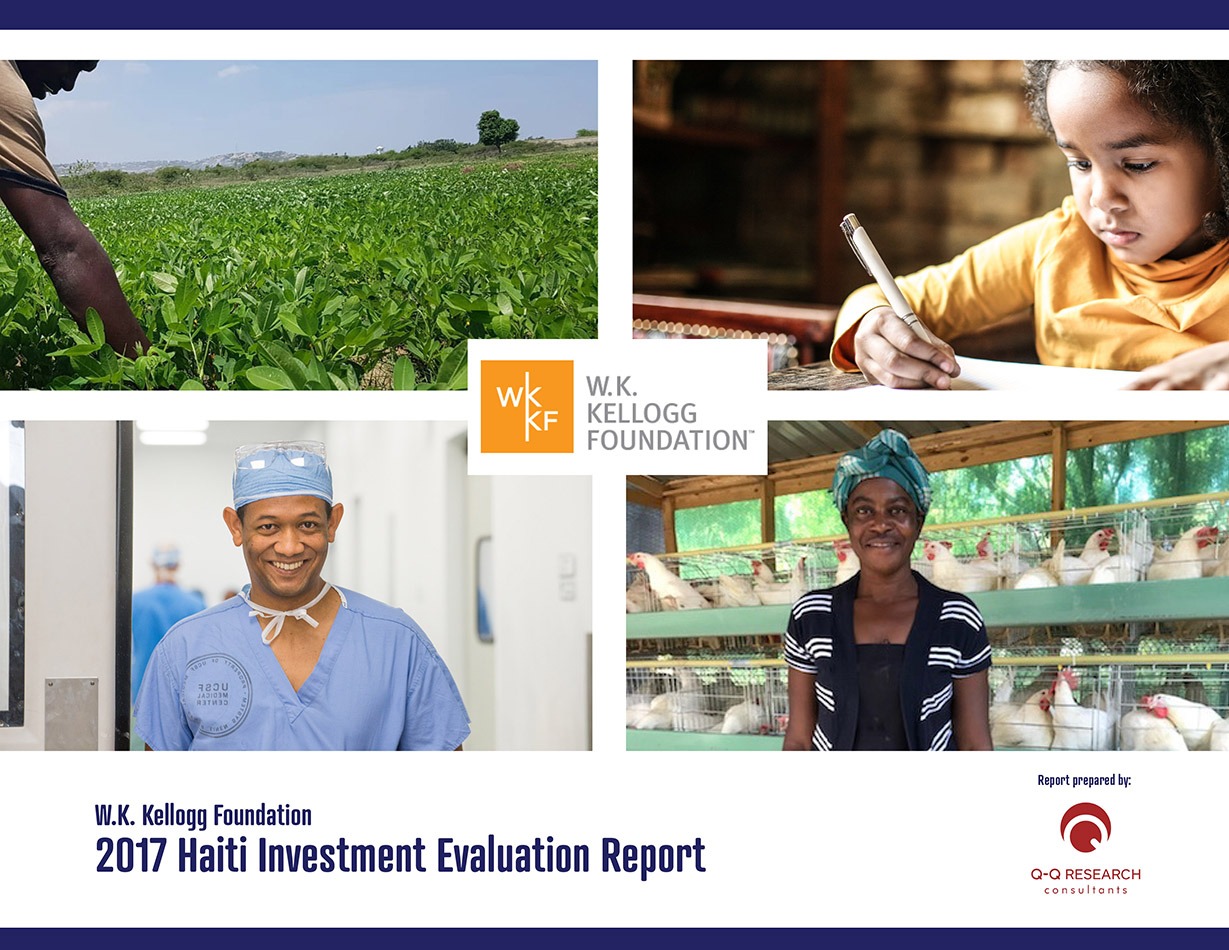 William K, Kellogg Foundation
Q-Q Research currently serves as the Lead Evaluator for W.K. Kellogg Foundation investments in Haiti. In this capacity, Q-Q Research is responsible for data collection in three domains: Education, Health, and Financial Security. The most recent data collection activities included a data collection operation in Cavaillon and Mirebalais, Haiti. A team of surveyors administered a household survey in both communes. Data was collected in the area of health, education, finances, and housing. This database also includes aerial and satellite images taken at different times and with various resolutions, topographic maps, and thematic maps.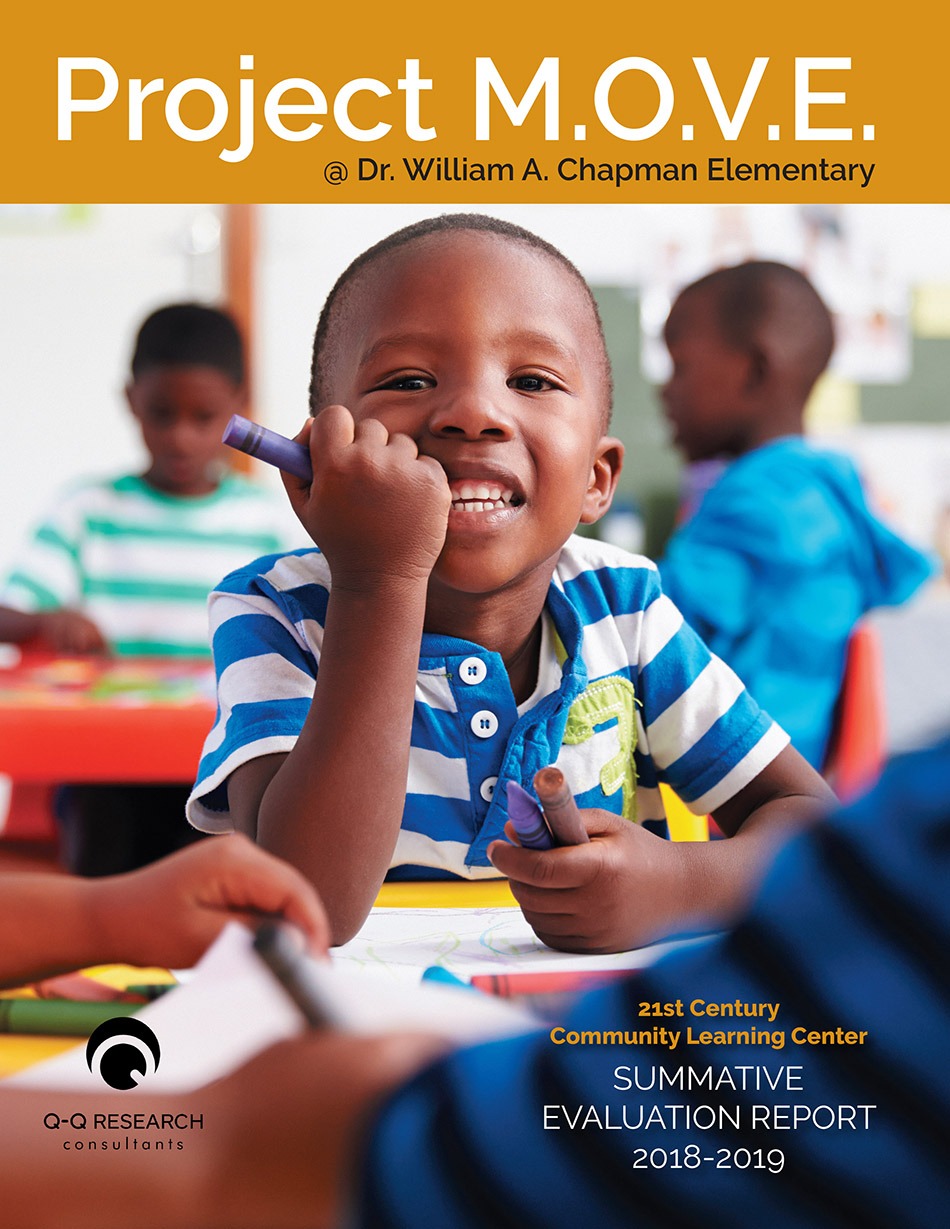 Florida Department of Education (FDOE) 21st Century Community Learning Centers (CCLC)
For more than 10 years Q-Q Research has served as the external evaluator for 20+ 21st CCLC programs throughout the state. Our mixed methods approach provides clients with a comprehensive process and outcome evaluation. Focus groups and surveys are designed to complement the programs' unique offerings and communities. They are offered in multiple languages and made accessible in a variety of formats (e.g., online via PCs and mobile devices, offline through tablets and in paper). The technical assistance we deliver enables Q-Q Research to maintain strong lines of communication and customize training to meet the needs of each program. The FDOE has recognized the work of Q-Q Research and has presented its reports to other contractors as samples of exemplary reporting. Our 21st CCLC analysts have been selected to present at national out of school time conferences.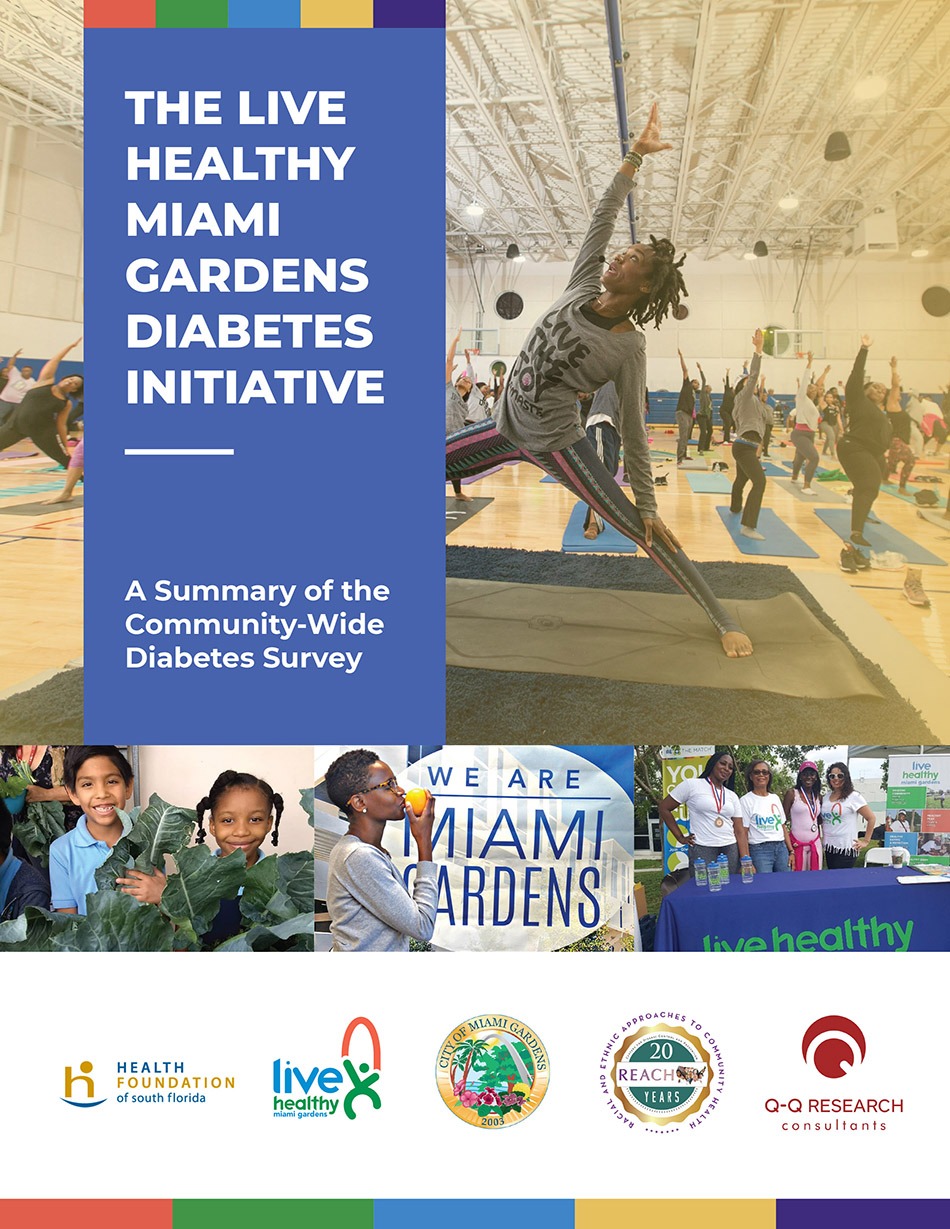 Centers of Disease Control- Miami Gardens REACH
Q-Q Research provides evaluation services to this multi-disciplinary, multi-sector initiative backed by 46 coalition member organizations and guided by a 5-year strategic plan to produce fundamental communitywide changes that measurably improve the health and quality of life of city residents. This initiative, being implemented citywide in Miami Gardens (the largest majority Black city in Florida and third largest municipality in Miami-Dade County) is wholly aligned with the practices promoted by the CDC – National Center for Chronic Disease Prevention and Health Promotion (NCCDPHP). Q-Q Research is contracted to develop and implement a project-wide evaluation plan for the nearly 50 above-mentioned stakeholders to facilitate systems improvements and boost the quality of services for all users of the municipal public health system (government agencies, constituents, businesses, etc.).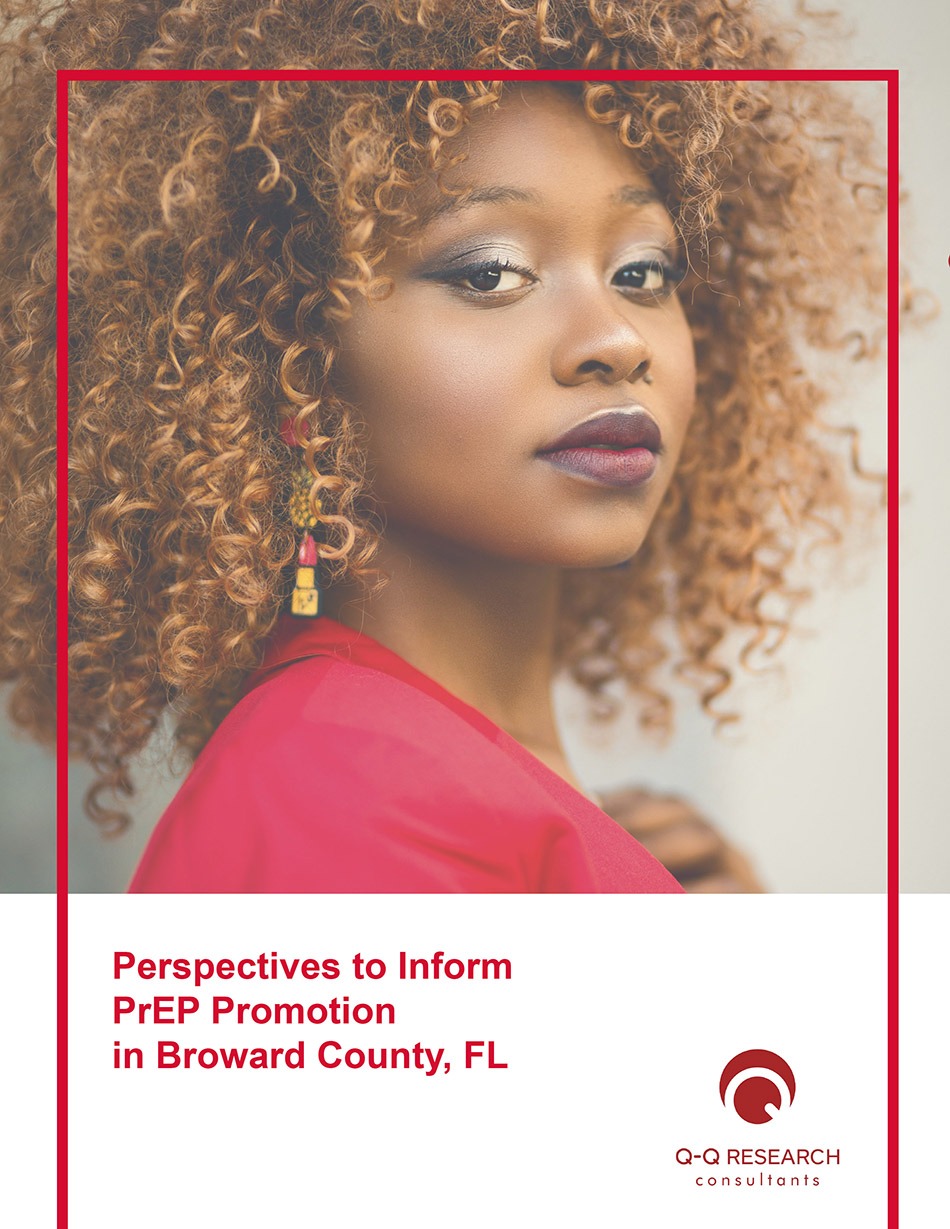 Florida Department of Health, Broward County- Perspectives to Inform Service Marketing and Promotion: PrEP
Market research and outreach strategies are also areas that Q-Q Research evaluates. In this instance, Q-Q Research was responsible for identifying barriers that limited engagement with an audience. These barriers were then reported along with potential solutions suggested by the audience the client was serving. This project demonstrates Q-Q Research's ability to secure participants from hard to reach communities and gain their confidence to speak freely about sensitive issues. The outcome of these efforts was an exhaustive report outlining the opportunities for improving PrEP marketing and outreach to the heterosexual Black demographic in Broward County.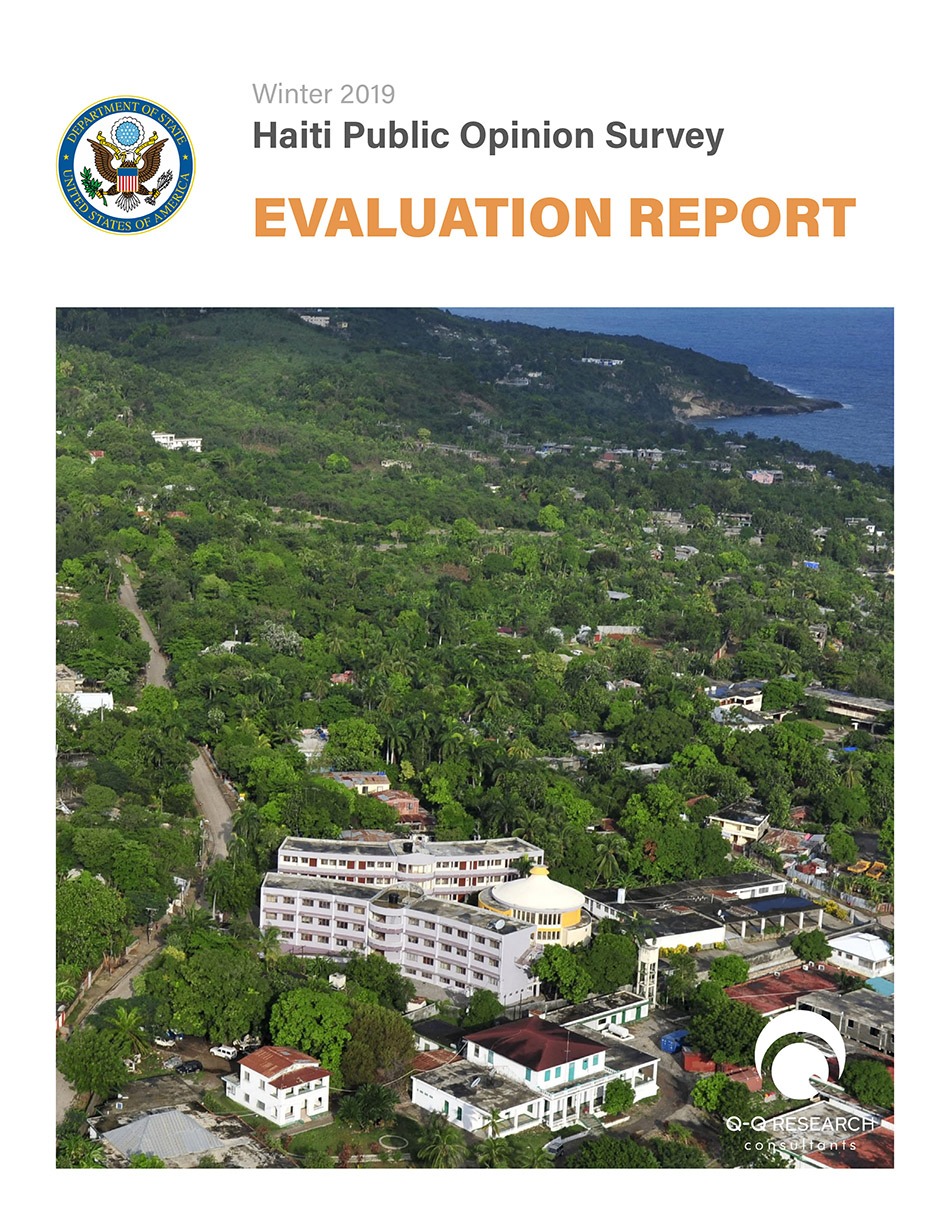 U.S. Department of State- Haiti Opinion Poll
This project is an exceptional example of how Q-Q Research integrates research and technology for large-scale studies. An opinion survey was conducted across several communities throughout Haiti in multiple languages. Q-Q Research supervised a team of surveyors on the ground who administered surveys using tablets at households on topics ranging from domestic economic and social issues, as well as international affairs in Haiti. The survey data also included GPS technology, which assisted with quality assurance measures by mapping the location at which each survey was conducted. A multi-stage cluster sampling design was implemented to analyze over 1,400 bilingual surveys.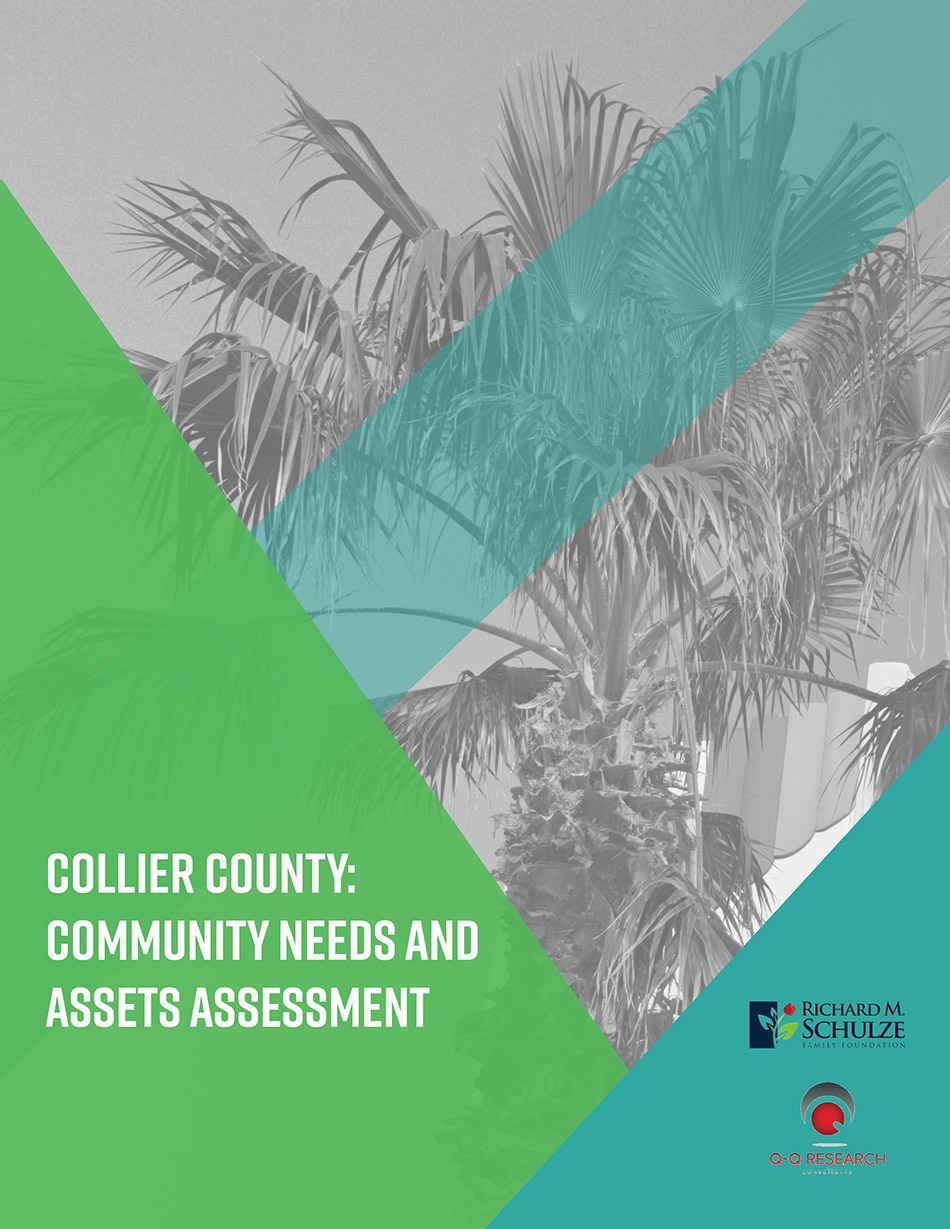 Collier County Community Assessment
A community assessment, funded by the Richard M. Schulze Family Foundation and Community Foundation (RMSFF) of Collier County, was completed in March 2018. The assessment focused on, Employment and Economic Opportunity, Housing, Transportation, Environment, Health, Education, Social Services, Well-Being and Community Cohesion, Recreation and Leisure, and Safety. The assessment was cited in the Naples Daily News article "Commentary: Report identifies needs a local sales tax can address." Q-Q Research presented findings in a PowerPoint presentation to stakeholders. This PowerPoint later served as a model for post community presentations. The client reports that community presentations for the report are in constant demand. Report findings have resulted in future affordable housing for the working poor and support for legislation to levy a tax to assist with identified needs. Disparities identified have resulted in more strategic funding for specific areas in Collier County.